What Is a NovaThreads (PDO Threads) Lift?
NovaThreads ( PDO Threads ) is the Face-Lift alternative! It can fill wrinkles and slightly lift the skin. Additionally, as a result of the PDO being absorbed, the skin naturally produces collagen.
PDO threads are made from colorless polyester that dissolves in your body in four to six months using a natural process called hydrolysis.
When your body senses foreign PDO sutures in your skin, it triggers cells called fibroblasts to stimulate collagen. Collagen is the most abundant protein in your body and provides elasticity and structure for your skin. Losing collagen is one of the main reasons people encounter aging skin.
What PDO Threads can do for you?
Smooth your cheeks and mid-face area
Lift your brows
Tighten your neck
Lift your jowls
Firm up body areas
---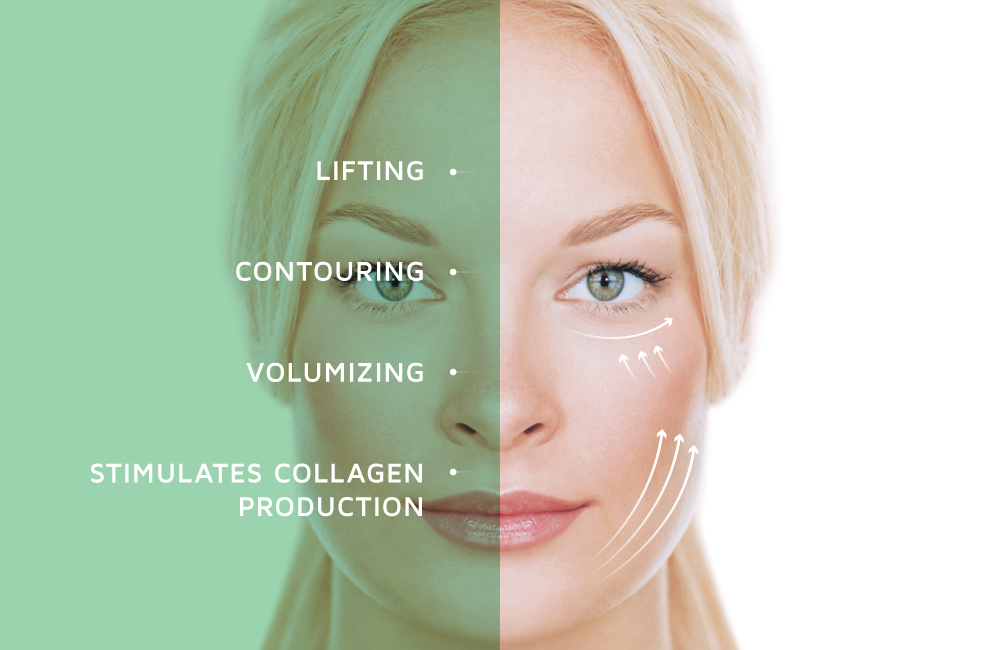 Meshing & Lifting
A beautiful and healthy face has a "V-shape". With the aging of tissues and the action of gravity, this "V-shape" gets lost. The idea behind the Nova-Mesh and the Nova-Lift technique is to either create a scaffolding in order to support the tissues and keep them in the "V-shape", or where necessary, to delicately Lift the tissues and reposition the skin to recreate the "V-shape" where it's been lost.
---
No Cuts or incisions. Purely Injections!
NovaThreads are needles that are pre-loaded with a PDO thread. Simply insert the whole needle in the interstitial tissue at subdermal level, parallel to the surface of the skin & pull the needle out. The PDO thread remains under the skin.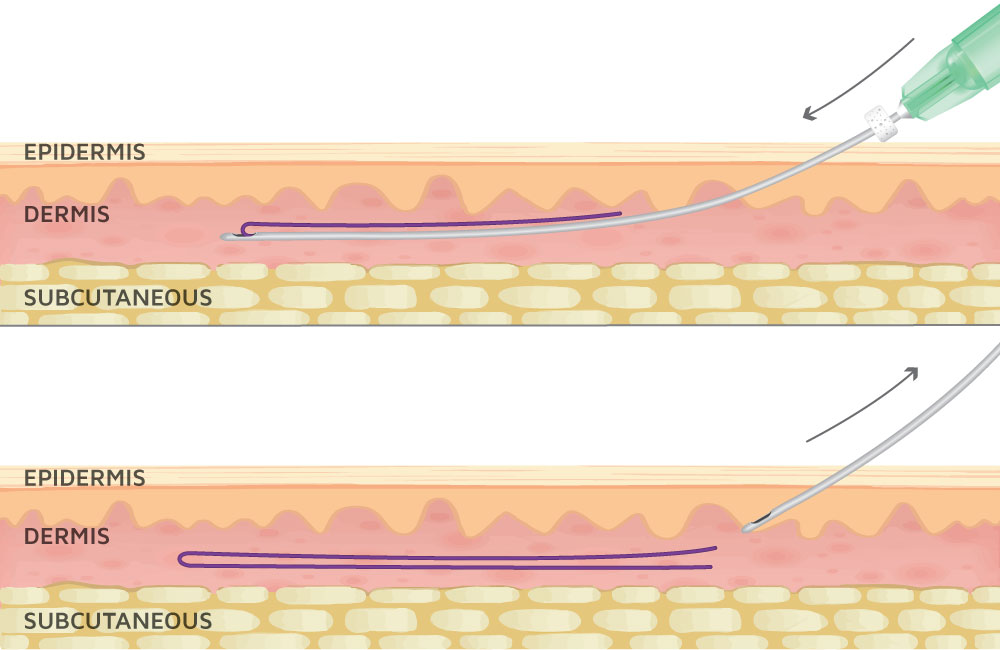 ---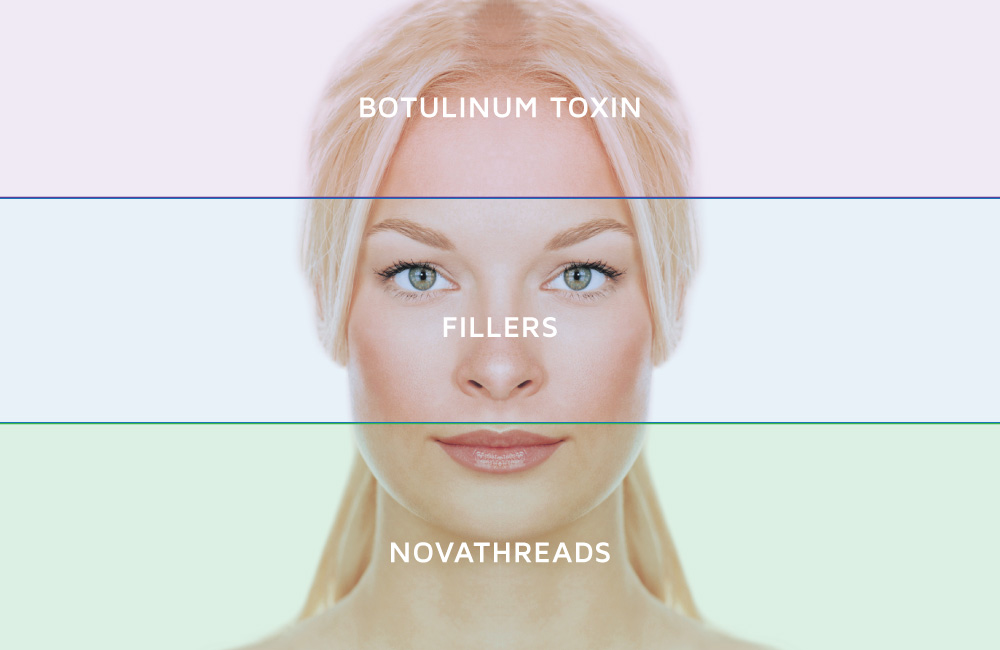 Neck and Jaw
Although NOVATHREADS can be inserted / injected almost anywhere, one particular area that was missing a non-surgical procedure is the area of the Jaw & the Neck.
---